Scandinavian Winter Fashion
A Very Stylish Swedish Christmas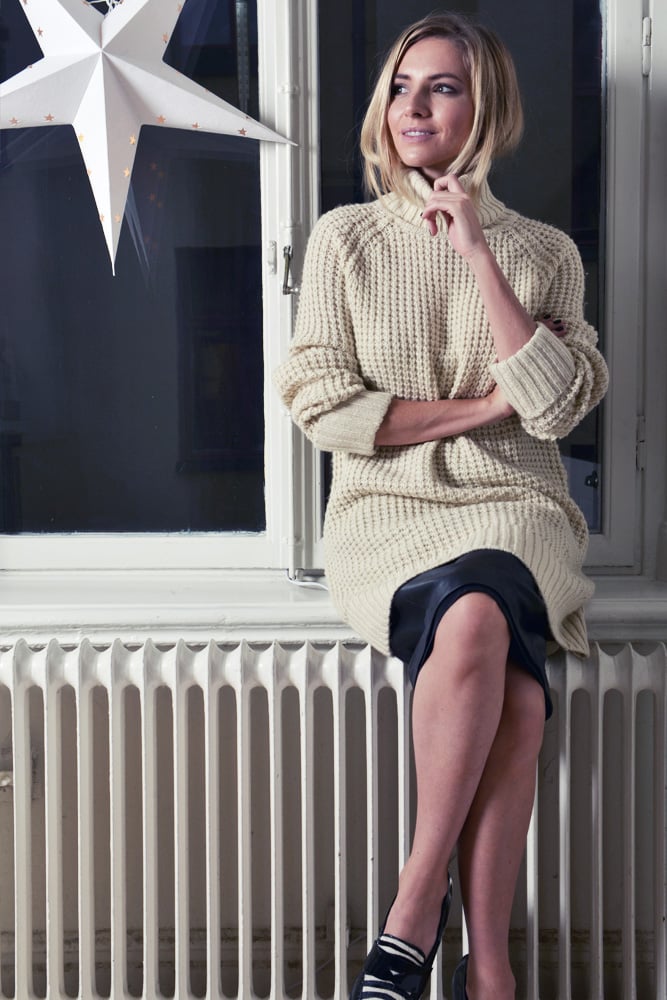 Whilst London turned on its Christmas lights in early November, Stockholm waits until December the 13th – Santa Lucia – to officially get its festive groove on. Once the shortest day of the year, today Santa Lucia is a national celebration of light. Children wear head-to-toe white and a crown of candles, distributing "lussebulle" (buns that taste suspiciously like paella) and gingerbread biscuits. It's a day when people come together to enjoy a big Christmas meal - the Julbord – a feast that includes pickled herring and meatballs.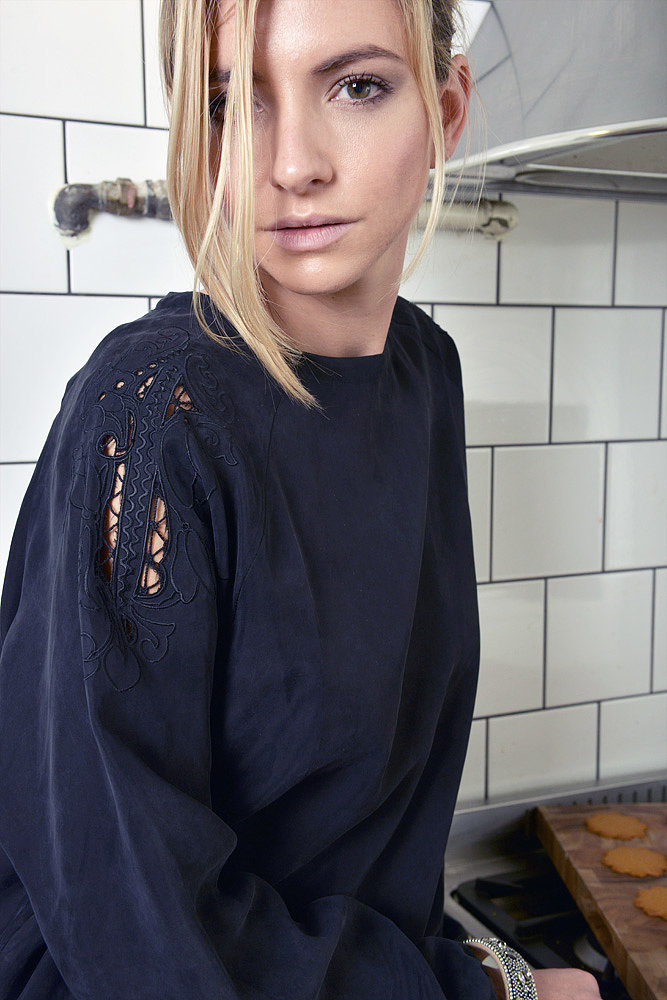 Perhaps it's the close proximity to Santa's home-turf or the icy temperatures, but Christmas in Scandinavia feels more authentic. There are no garish decorations up here, and I haven't heard Mariah Carey once yet – although I must confess to missing The Pogues a bit. Here we have candle-lit footpaths, all-day darkness and stars hanging from peoples doors – it's a pretty tasteful affair all in all.
But then that's Sweden isn't it? Paired back, functional and effortlessly refined.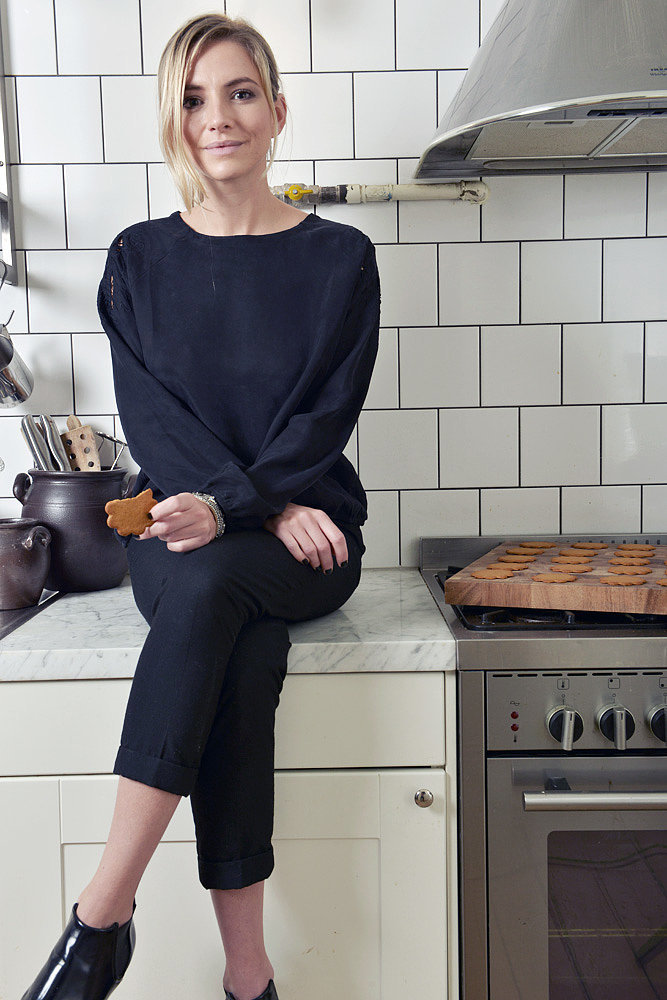 The Swedes are all about minimalism – a "less is more" approach to design, particularly apparent in the fashion industry. H&M, COS, Filippa K, & Other Stories, ACNE – were all born and bred on these soils. For a country of little over 9 million it's an impressive roster of design talent.
There's a seemingly endless stream of bloggers, models and style icons exported from Scandinavia – Frida Gustavsson, Freja Beha Eriksson, Elin Kling, Elsa Hosk – need I go on? Whilst the rest of us were getting excited about normcore and trainers, the Swedes have had the look mastered for several years – here's how.
1. Proportion Control: Swedes have mastered the art of proportion control. Oversized knitwear is layered over figure-skimming skirts, and voluminous trousers offset body-hugging roll necks – it's about creating interesting silhouettes. Mix-and-match straight lines with fluid shapes, and layer contrasting textured fabrics for a very Swedish effect.
2. 50 Shades of Gray, and then some: Colour is your enemy - unless it's a red lip or an eye-catching shoe. But really, the Swedish palette is uncomplicated – think black, gray, navy and cream. Prints are great, but keep them neutral – a blue jean is a good way to soften a monochrome colour story.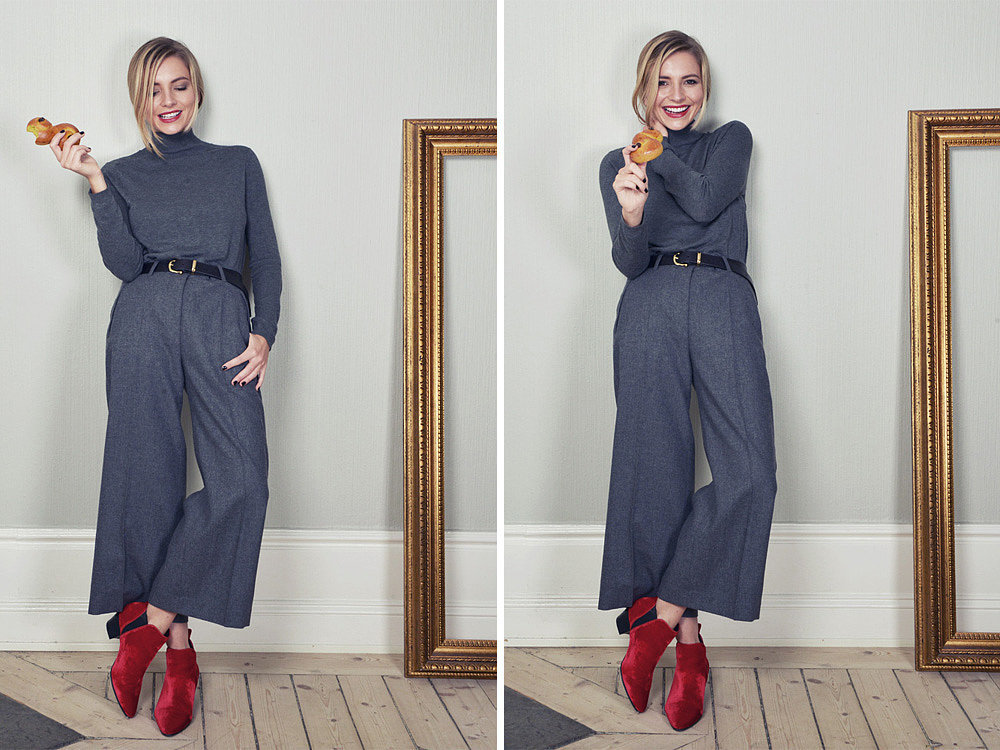 3. Detailed Dressing: Swedes don't shout - unless you walk in their bike lanes. The same goes for their fashion sense. That great fitting black jumper, is probably lightly textured in brushed wool, and has an intricate gold button detail or slightly ribbed cuffs. These are pieces that enter a room quietly, catching the eyes of the discerning. Think minimal – with an edge.
4. Flat Out: Stockholm is all cobblestoned streets, bicycle lanes and icy roads. A small heel makes the cut, but as a general rule of thumb you're a flats-girl in this city. Trainers are an everyday favourite, with ankle boots and loafers coming close behind. Trousers are cut to skim the ankles and shoes are removed indoors – even at parties – so great socks are a must.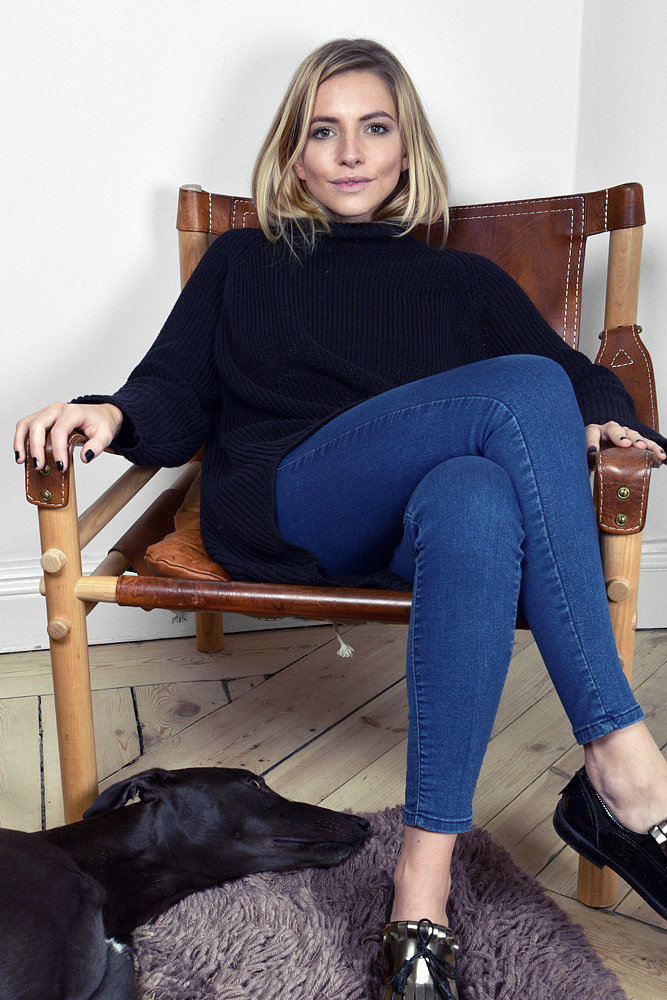 5. Girls who are Boys, who like Boys to be… Sweden is one of the most egalitarian countries in the world – just look up their maternity/paternity laws and you'll see what I mean. This resistance to gender stereotypes extends to fashion - when it comes to clothes, sharing is caring. Unisex fashion is big here and it's not uncommon for women to shop from the menswear aisles and vice-versa. This is the land of androgynous dressing, so opt for loose-fitted tailoring whenever possible.
* All photographs by Victoria Stillwell
My Swedish Christmas Style